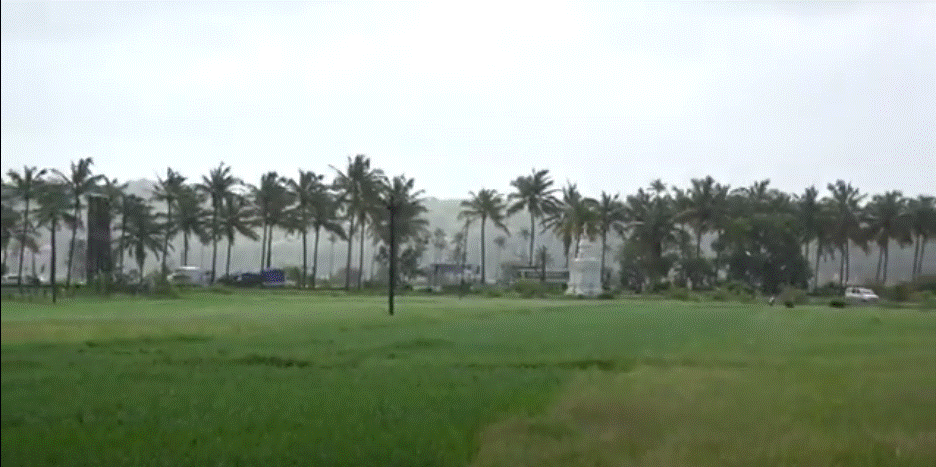 Goa's weather and climate revolves around three major seasons in a clockwork precision, which has not witnessed any deviation from its habitual pattern to give rise to extreme weather situation. It has remained within bounds and span of season can be easily predicted for
its commencement and duration.The ideal location of the
State of Goa, midway between the Western Ghat's
mountain ranges in the west and sultry humidity
ushered in by indolent breezes from the Arabian
sea along ts entire coastline in the east, has not subjected
it to any climatic cataclysm, at the most flooding of major
cities and towns due to poor drainage. We have included
a real time weather module with 3-day forecast for Goa.
you can toggle for Centigrade or Fahrenheit.
October-January, the Winter or post Monsoon season
The idyllic weather season is the post monsoon
season, the winter for us, which last from October- January.
This the season that attracts the most tourists . The weather
is dry, with clear blue, azure skies. Humidity sinking low,
it is refreshing and has pleasant feel and ambience
around with daytime temperature hovering around
88 F-90 F/31-32 C and nighttime mostly remaining
steady around 65 F /18 C This weather season
encompasses the festive seasonsof Diwali and
Christmas and most favorable for visiting and enjoying
your vacation in Goa..
February to May -the Summers or pre Monsoon season.
This idyllic season slowly comes to an end when you feel the heat, and temperature and humidity at night rising and reach for the Air Conditioners, it is known as the pre monsoon phase, or summer which begins in February and ends with the arrival of first showers, a mild thunderstorm towards end of May.
The temperatures hover around 92F/33C during the daytime and the night time, the starts to climb
to 82F/28C and the humidity is high around this time, over 75%. This is the season, fresh fruits of
Mangoes, Cashew are everywhere, with vendors by the roadside or market places. Its is also known as mango season, the ubiquitous fruits of the season. The school is in the recess around end of April for summer vacation.
June-September, the Monsoons
The first rains with mild crackling thunderstorm heralds the arrival of Monsoon, accompanied by refreshing breezes and smell of parched earth in the air, the feel of the first showers and smell of Mogras or Arabian Jasmine flowers in full bloom casts a spell, and can be invigorating.There is sense of urgency everywhere, the birds, the animals, its time for Monsoon, time to pack up and hunker down, Its time for parents and students to line up at bookstores for the texbooks, raincoats and the boots and excited chatter at the school of reunions and to focus on studies and new academic year again. The temperatures hover around 86F/30F during the day and nights around 76F/24C.
The temperature along the coastline is pretty uniform, whichever season is on, with minimum variation.82F/28C-95F/35C
October is time for Monsoon to take a bow, showers and thunderstorms here and there but weather is still hot and balmy which slowly eases come November and Monsoon has faded and spring is in the air.